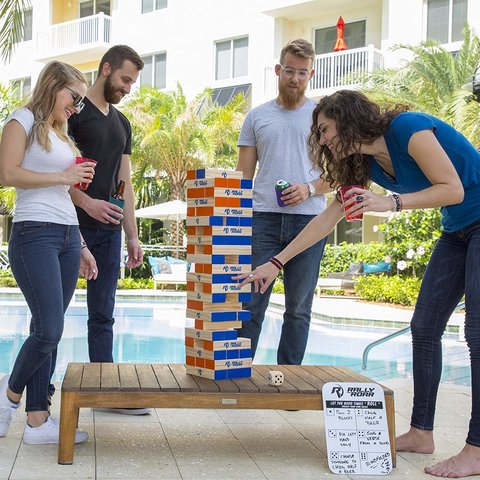 Giant Tower Topple Game
This game is fun for all ages and keeps a party moving! You can not let the tower topple! This game is fun to make up your own rules or follow the rules below.
Taking one block on a turn from any level of the tower (except the one below an incomplete top level)
Placing it on the topmost level in order to complete it.
The game ends when the tower falls -- completely or if any block falls from the tower (other than the block a player moves on a turn).