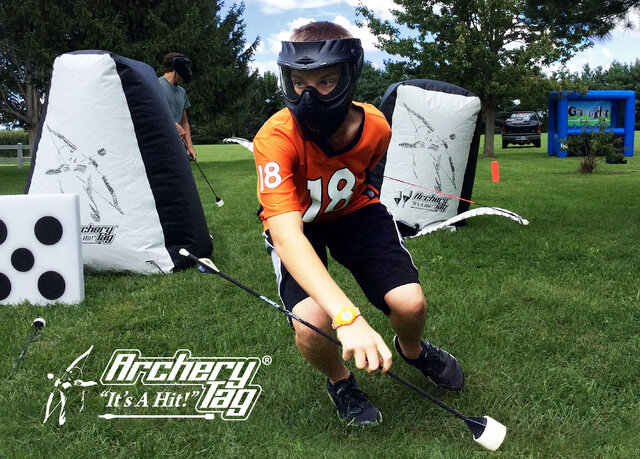 Combat Archery (ArcheryTag)
Setup Area: Can be customized




Got kids who are a little too big for a bounce house? Got parents who wanna have some fun but dont want to get wet? Well this is the item for you!
The Bounce Kings present Combat Archery! This is basically a game of dodgeball with bows and arrows! The arrows have large marshmellow tips that take away all the pain of impact. The masks provided when worn help to protect faces. We will help to get you set up with field partitions and give some instructions and then the fun can commence! This can be rented as an addon with a bounce house rental or can be rented seperately as a full set (must include a set of 3 or more)
Each set is good enough for two players to play. Get more sets and have a larger party play together (up to 6 on 6). The most sets you get the cheeper the price (per set) becomes.
Don't want to shoot at each other? We have a large pong set that can be used in stead of shooting at each other for "skill" based games.
Have questions or concerns? Give us a call (352-474-3828) and we can chat.